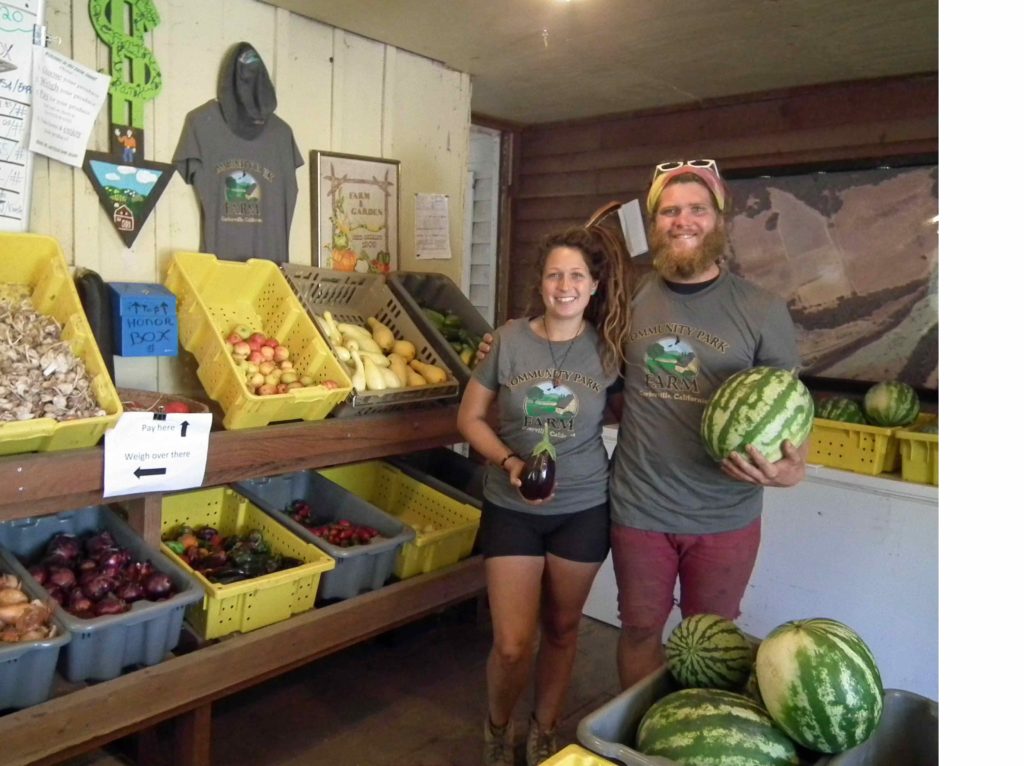 Fresh Seasonal Produce at the Farm Stand
Did you know you can buy fresh seasonal produce at the Park? Yes!!! Community Park Farm (so called because it is located on Park Property) seasonaly offers fresh produce at the Farm Stand. You can purchase fresh onions, garlic, lettuce, tomatoes, summer squash, cantaloupe, depending on the current harvest.
Bringing local produce to the community
The SoHum Park Community farm acreage is located beside the beautiful Eel River. A local farmer uses this land with a mission is to provide fresh produce for our schools and community.
Agriculture and community gardening at the park began with Mishka Straka and Crockett Marr under the auspices of the "Farm and Garden Club." By 2003 there were two acres of corn and pumpkins growing. From the beginning, the idea was to invite and include community participation. In 2005, the land was producing many crops using dryland farming methods. Favorites included watermelons, corn, and tomatoes.
Farm and Garden Club participants focused on creating a farm of the future. We want a community where food is grown sustainably and enjoyed locally, and our vision is a farm where jobs are created and resources are recycled through composting.
In years past, the farm has grown tens of thousands of watermelons without a drop of irrigation. Fruit trees were planted. It was hard, but we learned how to fence out bears. And we've contributed to the local economy.
With several acres of good soil under cultivation, the farm at the Park produces a wide variety of seasonal produce for the local retail market. The farm's produce is also available at the farmers market and local restaurants.
---
About the Community Park Farm
Mykal Coelho is the current farmer on the area of the Southern Humboldt Community Park now under cultivation. He grows fruits, vegetables, raises pigs and chickens. He also operates the Farm Stand where seasonal vegetables and fruits are available to the public for purchase. (The tomatoes are spectacular.)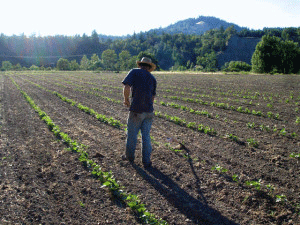 Besides the Farm Stand, Mykal is one of many suppliers for the Park's CalFresh Outreach Program, and local restaurants and grocery stores as well as having a booth at Garberville's Farmers Market each Friday (May through October).
His farming practices include rotational grazing, pasture poultry, the use of cover crops, composting and vermiculture.